30-Days Money-Back Guarantee
30-Days Money-Back Guarantee
Buy Smart Door
Lock

In India

A smart door lock is a Wi-Fi or Bluetooth-enabled smart home device that enables users to leave their house keys at home and lock and unlock doors with a simple voice command or finger tap. Buy smart door lock that even offer remote access, so you can unlock a door to let a visitor in while you're at work. There are many fantastic smart devices available now that would be great to buy. Then there are devices that will have you scratching your head as to how you ever managed without them.

A relatively new and developing technology are smart door locks In India. Some rely on fingerprint scanning, but others use smartphone apps and support from digital assistants. Choose the best smart lock for your needs by comparing its features and functionality. With customizable fingerprint smart door lock In India options and capabilities built to offer you control over what happens to your house, smart locks have created a new home security experience. They are far more powerful than regular locks.

Request Callback
Let's
Connect

with Us!!

Fill the form below with your details and we will reach out to you.
Since many include Bluetooth and Wi-Fi connectivity, using remote functions is made easier. If a smart key door lock could only connect over Bluetooth, you might experience connection issues if your front door was too far from your smart home hub.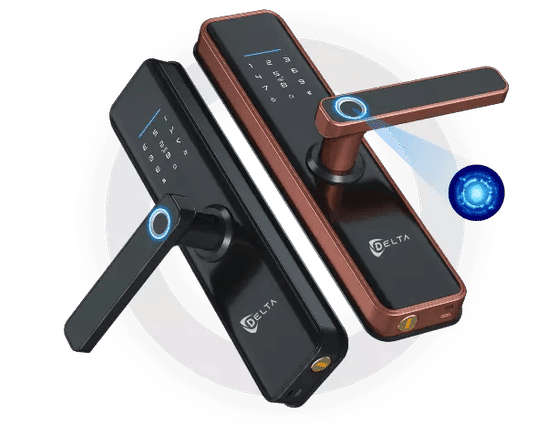 What Does "Smart Door Lock" Mean?
Smart door lock fingerprint, often known as keyless door locks, let you unlock your door without a traditional key. A smartphone app can be used to control them remotely. Several models of locks have a numeric keypad for entering a special access code. You can buy smart door lock online In India. After that, a smart lock can receive a code or smartphone order to lock or unlock by connecting to your home's WiFi network. You may do away with your keys and enjoy the ease and safety of managing your lock from anywhere with a smart lock.
If getting ready in the morning involves juggling children, book bags, keys, your wallet, and other items, you'd undoubtedly appreciate anything that makes the process simpler. One-touch departure on the lock on your door activates your security system, dims the lights and modifies the thermostat to save energy.
A smart door lock In India may not be necessary, but it will certainly simplify your life and increase your sense of security and control over your property while you aren't there.
An Innovative Approach to Opening a Door
A smart lock front door may be locked and opened without a key once it is installed and associated through Bluetooth with your smartphone.
A smart door lock may be opened by waving or turning your smartphone in front of it, touching it with your finger, tapping a control in an app, walking up to your door, or even talking to it, depending on the manufacturer, model, and feature set of the lock.
Some smart fingerprint door lock can be set up to lock themselves as soon as you leave. These keyless lock/unlock options are one or more of those that best smart lock front door provide.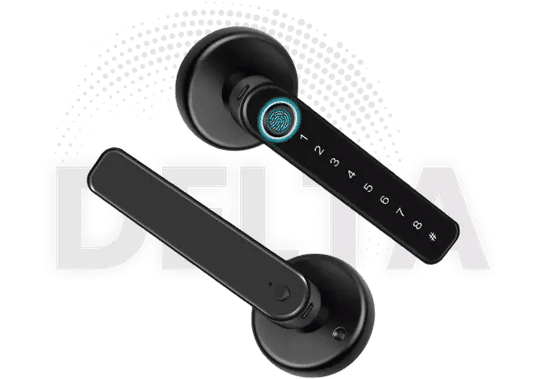 The Benefits Of
Using A Biometric Smart Door Lock
Finding the ideal smart lock for your home needs some study, like other technological purchases. A Smart Door Lock In India from Delta Homes is a perfect choice if you want the greatest possible experience. A smart door lock can link to and interact with other smart devices in an integrated smart home system provided by Delta Homes, making life easier and enhancing home security. Delta Homes gives you the best smart lock for front door.
A smart digital door lock linked into a Delta Homes system makes life simpler in a number of ways, in addition to the advantages already mentioned:
Know who is coming and going
Everyone who needs a key to your property, from the dog walker to the babysitter to your own children, can have up to 30 individual access codes created for them. Your smart lock door handle keeps track of which code was used and when, allowing you to identify every person entering and exiting. On your smartphone, you can also get alerts when a code is used.
Aim to protect your packages
If you order online, you are aware that there is a genuine risk of packages being taken from your porch. With Delta Homes, you can check your phone to see when your delivery person will arrive, unlock the smart lock front door, and ask them to bring your package inside by using the camera's two-way talk capability.
Make visitor codes for them
It might be stressful enough to be ready for out-of-town guests without having to rush to get a duplicate made of your key or rearrange your schedules to be at home when they arrive. Give your visitors a temporary access code to your smart digital door lock so they can come and go as they like. After that, you can remove the code once they have left.
Make your own rules
For example, you may program your Best Smart Lock For Front Door In India to arm your security system and turn off your lights when you lock your front door, or to automatically lock doors after a predetermined amount of time.
With voice control, access your smart door lock
If your phone is charging in another room and you want to make sure your door is closed, what should you do? When your smart door lock is part of a system that also includes a Google Home or an Amazon Echo, there is no issue. Say "Hey Google, lock the front door," and it will be done. That much is obvious.
Common Questions
On Why To Buy Smart Door Lock
It's normal to worry about switching to the best smart door lock In India when it comes to the safety of your family and house. Here are some typical worries concerning smart door lock system that many people have:
By configuring your Wi-Fi system according to security best practices, you can prevent hackers and electronic tampering from accessing your connected smart home devices. For instance, make your Wi-Fi password-protected and use strong passwords at all times. A secure Wi-Fi configuration is essential since your smart lock and all of your other linked smart home gadgets connect to the internet using the same Wi-Fi network as your laptops, smartphones, tablets, and TV streaming services.
A classic key port is also included in many smart lock models, allowing you to use it as a standard lock if necessary. Additionally, when you are within range of the phone and lock to connect, Bluetooth connectivity will still function with your smartphone. These kinds of problems are known to smart lock makers, and many of them have their own fixes.
A sensible DIY improvement is installing smart door locks. You will install the new latch, lock, and inside panel after removing the old lock, but brand-specific installation procedures may differ. The last step is to configure the device with the necessary app.
Instead of giving someone a replacement key, you may give them a unique code that you can update whenever you want with a smart home door lock. Additionally, smart door locks integrate with your security system, so you may lock them remotely or receive notifications when someone enters. Smart door lock do have some risks, such as the possibility of hacking, although these risks are quite small.
Simply put, smart locks are a component of access control. Although standalone smart digital door lock is available, they are usually used as a part of an integrated access control solution to replace the deadbolts in homes. For instance, Schlage Connect locks can link to your home automation and alarm systems. As soon as you enter your code, the door unlocks, your security system is turned off, and the lights in your foyer come on.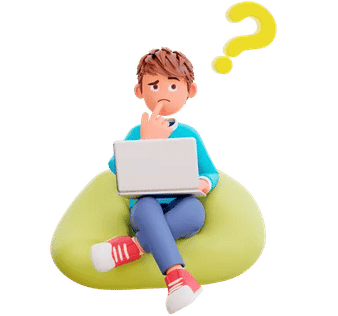 You can lock and unlock
your door using your smartphone, regardless of where you are
Logs & Alerts in Real-Time
Get notified whenever someone unlocks or opens your door.
Using Offline Access Code
Provide your Offline or One-time Access code to your visitors.
Smart Features For Smarter Living
Voice Guidance For Conveninent Access
Use Emergency
Battery Jumpstart
Easy Set-Up Via
Mobile App
Installation is free

3 years of replacement
coverage

30-day policy for
refunds

24/7 Support
No wifi? It's fine.
The OneTime PASSWORD system is exclusive.
In contrast to traditional smart or digital locks, mortise locks allow you to set PIN numbers for your visitors without being in close proximity to the lock. With our exclusive tool, you may quickly produce access codes while you're on the go.
Increased protection from hackers.
Because our solutions run offline, Delta Homes locks are more resistant to WiFi hacking and instability. You won't need to worry that your lock won't work if there isn't an internet connection.